Surrendering A Pet
Prairie Paws does not euthanize for space and therefore we ask all pet owners to first try these steps before applying to surrender
If you are considering surrendering your dog because of problem behavior:
Is the dog/cat spayed or neutered? This simple procedure can have a dramatic impact on some behaviors.
Consult with an animal behaviorist, dog trainer or obedience school. Many of these classes and consultations are very inexpensive and yet have amazing results.
Discuss the problem with your vet. Your vet may be able to suggest a training method or even a medication to eliminate the problem.
Try to re-home your pet privately and safely through "Rehome":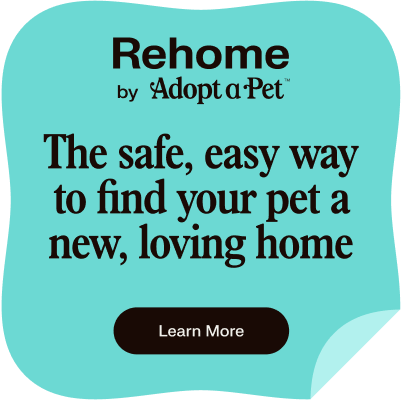 Surrender Process:
Step 1) Complete an Application
Dog Application: https://www.shelterluv.com/matchme/owner-surrender/PPAS/Dog
Cat Application: https://www.shelterluv.com/matchme/owner-surrender/PPAS/Cat
Step 2) Application Reviewal
Some applications are denied upon initial review because the pet has certain medical or behavioral needs that exceed our resources, or our current capacity doesn't allow for admissions.
If the application indicates the pet may be a good fit for Prairie Paws, a representative will call or email you to schedule an appointment to meet your pet.
Your appointment will take approximately 30 minutes, and a member of our team will assess the health and temperament of your pet.
Once your pet has been assessed, we will make a decision on whether we can accept the pet. If accepted into our program your pet will be admitted during your appointment but you should prepare for having to take your pet with you if it is not accepted into our program.
Step 3) Surrender Fees
Residents of Franklin County are not required to pay a fee to surrender a pet to Prairie Paws, but your donations are necessary to continue funding our program and we encourage you to make a monetary gift at the time of surrender. Prairie Paws does not currently have the space or resources to assist residents of other counties, please contact your local facility or the facility/individual that you acquired the pet from.
FAQS:
Are there any age or size restrictions?
All dogs or cats must be at least 8 weeks old and weigh at least 2 pounds.
Dogs over 80 pounds that are not spayed/neutered may be denied or incur additional fees (this is because of the significant expense for our facility to spay/neuter very large dogs).
Senior pets are often not a good fit for Prairie Paws due to the noise and stress levels, and you may be referred to senior pet organizations.
Will Prairie Paws come and pick up my pet?
You must bring your pet to the shelter, we cannot pick up your pet, and you cannot have somebody else bring your pet for you.
What do I need to bring with me to my appointment?
A photo ID.
Your pet's complete veterinary records.
Any medications that the animal is currently taking and any special food or treats that they will need.
If possible please write a short descriptive bio of your pet to help us find the right home.
What if my animal has bitten someone?
If your animal has bitten or broken skin in the last 10 days, it cannot enter our facility, please contact your local animal control agency. In Ottawa, KS animal control's phone number is: 785-242-2561 Ext 445
It is uncommon that Prairie Paws would accept a pet with a bite history into the adoption program and you should seek out a facility with a robust behavior program
Is there anything I can do to help Prairie Paws accept my pet?
Getting your pet spayed/neutered and up to date on vaccinations not only reduces the expense of our program but opens up more appointment times for us to accept pets
If your dog is over 6+ months you could have it tested for heartworm
Having your cat tested for feline leukemia and FIV is also very helpful to us
Will I be updated when my pet finds a new home?
Please know you will be surrendering all owner rights. Once you've surrendered an animal, you cannot obtain information about current owner status, etc. However you can check the adoptable pet listing on our website and when you see the pet no longer listed give us a call and we can update you.
---
If You Have Found A Pet:
More information can be found at our web page: https://prairiepaws.org/programs-services/lost-found/
If you have exhausted all avenues of trying to find the owner, (posting to social media pages like Ottawa/Franklin Co Kansas Lost Pet Alerts and websites such as nextdoor.com and pawsboost.com) next step would be to schedule a dog stray intake appointment. Stray dog intake from residents of Ottawa, KS and Franklin County are ideally processed on business days (make sure to bring your ID). Please contact your local police department or sheriff's department for their procedures on stray pick up if you are not an Ottawa, KS or Franklin County resident before scheduling an appointment. Many municipalities have designated places for their particular strays to be housed to make reunions more accessible. A list of helpful phone numbers can be found at: https://prairiepaws.org/programs-services/lost-found/  Please remember to fill out the stray dog intake form  (if filling out online don't forget to do a "SAVE AS" before typing) and email it to intake@prairiepaws.org. You can print it off and bring it with you to the appointment as well.
If you have truly found a stray homeless cat in need and have exhausted all resources of finding his/her owner you can call intake at 785.242.2967 ex 1106. Please remember there is no leash law for cats in the city limits of Ottawa. Many residents have indoor/outdoor cats. There are also numerous feral cat colonies in Ottawa, KS. A cat has a 13% less of a chance of finding his way home if you bring them to an animal shelter.